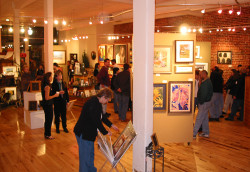 Each month we have a number of art shows and events in our gallery.  Due to COVID-19 requirements, we have suspended our 2nd Friday Artists' Receptions until further notice, but you can still stroll though the gallery, during our normal business hours, and check out the current show.  Here is a list of the latest happenings:
Longmont Artists' Guild
2021 Member Art Show And Sale
Our latest art show features artwork from 22 members of the Longmont Artists' Guild.  The exhibit includes artwork in oils, pastels, watercolors, photography, ceramics and mixed media.   The show runs from March 11 through May 7.
Gallery Hours: For current gallery days and hours of operation, please click here.